Hastelloy C22 Anchor Bolts Supplier, Exporter
Hastelloy UNS N06022 Anchor Bolts, Hastelloy C22 Anchor Bolts, Hastelloy C22 Bullet type Anchor, Hastelloy® Alloy C22 Anchor Dealer, Hastelloy 2.4602 Anchor Bolts, Alloy JIS NW 6022 Sleeve Anchor Bolt, Hastelloy C22 Pin Type Anchor Bolt Suppliers in Mumbai, India.
Leoscor Alloys is your destination if you are looking for Hastelloy C22 Anchor Bolts that are an amalgamation of quality, vitality with stability, high-end technological processes. You can purchase Hastelloy C22 Shoulder Bolts, Hastelloy C22 Hanger Bolts, Hastelloy C22 Self-drill Bolts, Hastelloy C22 Drop-ins, and a teeming of other Alloy C22 Anchor Bolts under the same roof. Our company leads in the manufacture of Hastelloy UNS N06022 Anchor Bolts, in a wide range and at competitive market prices, to fuel your business and increase its profitability. We are manufacturers of Hastelloy C22 Hex Bolts, the most commonly used fasteners. A hexagonal shape with good torque behaviour, Hastelloy C22 Hex Bolts are used in multiple custom-auto and construction applications. Our Hastelloy DIN 2.4602 Anchor Bolts are a great fit for your pipeline webs, that carry corrosive fluids and gases. We process our Hastelloy C22 U – Bolts in a pattern that they withstand corrosion along with providing reliable support to the pipelines.
Hastelloy® Alloy C22 Wedge Anchor Bolts, Nickel Alloy C22 Wrap Sleeve Anchor Exporter, Hastelloy DIN 2.4602 Sleeve and Taper Nut, Alloy C22 Concrete Anchor Bolts, Hastelloy C22 Single Ring Anchor, Hastelloy C22 Heavy Duty Shield Anchor, Hastelloy N06022 Sleeve Anchor Manufacturer in India.
We specialise in Hastelloy C22 Anchor Bolts Exporting in Turkey, Egypt, Singapore, Malaysia, Indonesia, Jordan, South Africa, Oman, Qatar, Italy.
C22 Hastelloy Anchor Bolts
Specification

:
| | | |
| --- | --- | --- |
| Specifications | : | DIN, ISO ,JIS ,GB, IS, BS, ASTM |
| Dimensions | : | ASTM / ASME SB 160 / 164 / 425 / 166 / 446 / 574 / 472 |
| Length | : | 3 mm to 200 mm |
| Size | : | M02 to M33 |
| Type | : | Hastelloy C22 Anchor Bolts |
Hastelloy C22 Anchor Bolts
Hastelloy UNS N06022 Anchor Bolts
C22 Hastelloy Anchor Bolts
Equivalent Grades
| | | | | | | | |
| --- | --- | --- | --- | --- | --- | --- | --- |
| STANDARD | UNS | WERKSTOFF NR. | AFNOR | EN | JIS | BS | GOST |
| Hastelloy C22 | N06022 | 2.4602 | - | NiCr21Mo14W | NW 6022 | - | - |
Price List of
Hastelloy C22 Anchor Bolts
Price of Hastelloy Anchor Bolts C22 : FOB Price: US $1-1000 / Piece
Price of Hastelloy C22 Anchor Bolts : FOB Price: US $1-1000 / Piece
Hastelloy Alloy C22 Anchor Bolts Available Stock at
Leoscor Alloys
We have Largest inventory of Hastelloy C22 Anchor Bolts. Hastelloy® Alloy C22 Anchor Bolts Suppliers, Hastelloy C22 Pin Type Anchor Bolt Exporter, Hastelloy® Alloy C22 Double Ring Anchor Bolts, Alloy NW 6022 Anchor Bolt Dealer, Hastelloy® Alloy C22 Bullet type Anchor Suppliers in Mumbai, India, Nickel Alloy C22 Anchor Bolts, UNS N06022 Hastelloy Anchor Bolts, Hastelloy UNS N06022 Anchor Bolts Stockholder, Hastelloy C22 Sleeve and Taper Nut Distributors, Hastelloy DIN 2.4602 Anchor Bolts, WNR 2.4602 Single ring, Hastelloy® Alloy C22 Sleeve anchor Suppliers, Hastelloy® Alloy C22 Wrap sleeve anchor Stockist, Hastelloy C22 Heavy Duty Shield Anchor, Hastelloy Alloy JIS NW 6022 Anchor Bolts, Alloy C22 Anchor Bolts Suppliers, We are india's most trusted Manufacturer, Suppliers & Exporter of Hastelloy C22 Anchor Bolts, Alloy C22 Anchor Bolts are Available in Different Dimensions and Specifications in INDIA
Hastelloy Alloy C22 Anchor Bolts
Application Industry
Gas Processing Industries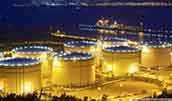 Petrochemical Industries
Power Generation Industries
Food Processing Industries
Chemical Industries
Oil & Gas Industries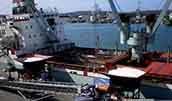 Fertilizers Industries
Sugar Industries