Monel Alloy Screw, Monel UNS N05500 Euro Screw, K500 Monel Alloy Collated Screw in Turkey, Monel Alloy DIN 2.4375 Sems Screw, Monel Alloy K500 Cap Screws Suppliers in Mumbai, India.
Leoscor Alloys is a certified supplier, exporter and manufacturer of Monel K500 Screws in Mumbai, India. Alloy K500 Screws has excellent resistance to high velocity sea water and is very much non-magnetic alloy. Also known as UNS N05500 Screws, it also has resistant to a sour-gas environment. Relatively referred as WNR 2.4375 Screws, it has excellent mechanical properties from sub-zero temperatures up to about 480 Deg C. The combination of very low corrosion rates in high-velocity sear water and high strength make alloy K-500 particularly suitable for shafts of centrifugal pumps in marine service. In stagnant or slow-moving sea water, fouling may occur followed by pitting but this pitting slows down after a fairly rapid initial attack.
Monel K500 Set screws, Monel WNR 2.4375 Metric set screws, K500 Monel Alloy Eye screw, Monel K500 Thread Cutting Screw Exporter in Egypt, Monel Alloy K500 Machine Screw Manufacturer in Italy.
We specialise in Monel Alloy K500 Screws Exporting in Turkey, Egypt, Singapore, Malaysia, Indonesia, Jordan, South Africa, Oman, Qatar, Italy.
K500 Monel Alloy Screws
Specification

:
| | | |
| --- | --- | --- |
| Specifications | : | IS, BS, ASTM |
| Dimensions | : | ASTM, ASME |
| Range | : | M10 TO M100 |
| Length | : | Upto 5 Meters |
| Type | : | Monel K500 Screw |
Monel K500 Screws
Monel UNS N05500 Screws
ASTM F467 K500 Monel Screw
Equivalent Grades
| | | |
| --- | --- | --- |
| STANDARD | UNS | WERKSTOFF NR. |
| Monel K500 | N05500 | 2.4375 |
Price List of
Monel K500 Screw
Price of Monel Screw K500 : FOB Price: US $1-1000 / Piece
Price of Monel Alloy K500 Screw : FOB Price: US $1-1000 / Piece
Monel K500 Screws Available Stock at
Leoscor Alloys
We have Largest inventory of Monel K500 Screw. Monel Alloy Screws, K500 Monel Alloy Screw Suppliers, K500 Monel Alloy Allen Cap Screw Exporter in Turkey, Monel Alloy Machine Screw, UNS N05500 Monel Alloy Screws Dealer in Egypt, Monel K500 Hex Set Screw Suppliers in Mumbai, India, Monel Screws, Alloy K500 Screw, UNS N05500 Screw Stockholder in Singapore, Monel Alloy K500 Metric set Screws Distributors in Malaysia, Monel DIN 2.4375 Screw, Alloy K500 Monel Thread Rolling Screw in Oman, Alloy K500 Screw Suppliers, Monel Alloy K500 Screws in Qatar, K500 Monel Alloy Thread Cutting Screws Stockist in Indonesia, Monel Alloy K500 Screw in Jordan, Monel WNR 2.4375 Screw in South Africa, Monel K500 Screw Suppliers in Italy, We are india's most trusted Manufacturer, Suppliers & Exporter of Monel K500 Screw, K500 Monel Alloy Screws are Available in Different Dimensions and Specifications in INDIA.
Monel Alloy K500 Screw
Application Industry
Gas Processing Industries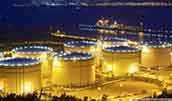 Petrochemical Industries
Power Generation Industries
Food Processing Industries
Chemical Industries
Oil & Gas Industries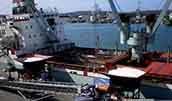 Fertilizers Industries
Sugar Industries