Hastelloy WNR 2.4675 Metric set screws, Hastelloy C2000 Set screws, C2000 Hastelloy Alloy Eye screw, Alloy C2000 Thread Cutting Screw Exporter in Egypt, Alloy C2000 Machine Screw Manufacturer in Italy.
Leoscor Alloys is a reputed manufacturer, exporter and supplier of HASTELLOY C2000 Screws in Mumbai, India. Also known as UNS N06200 Screws, these Inconel C2000 Screws are being used for different applications such as in Chemical process industry reactors, heat exchangers, columns, and piping; Pharmaceutical industry reactors and dryers; Flue gas desulfurization systems; and more. The weldability of Alloy C2000 Screws, which is as well relatively referred as WNR 2.4675 Screws, is similar to that of C-276 alloy, where to weld the C-type alloys, three processes are commonly used. Meanwhile, to minimize the precipitation of second phases in regions affected by the heat of welding, a maximum interpass temperature of 93°C (200°F) is recommended for the C-type alloys.
Hastelloy UNS N06200 Euro Screw, Hastelloy Alloy Screw, C2000 Hastelloy Alloy Collated Screw in Turkey, Hastelloy Alloy DIN 2.4675 Sems Screw, Hastelloy C2000 Cap Screws Suppliers in Mumbai, India.
We specialise in Hastelloy Alloy C2000 Screws Exporting in Turkey, Egypt, Singapore, Malaysia, Indonesia, Jordan, South Africa, Oman, Qatar, Italy.
C2000 Hastelloy Alloy Screws
Specification

:
| | | |
| --- | --- | --- |
| Standards | : | ASTM / ASME |
| Material Grade | : | A2-70, A4-70, ASTM F467 / F467M Hastelloy C2000 Screw |
| Size Range | : | M3 TO M10 (#4 to # 14) |
| Grade | : | Hastelloy C2000 (UNS N06200) Screw 2.4675 |
| Length | : | M3 – M5 (Up to 50mm), M6 – M10 (up to 80mm) |
| Thread Type | : | Fine Thread (AB type), Coarse Thread (A type) |
| Drive | : | Phillip, Pozzi, Slotted, Torx |
| End Point | : | Cone Point "C", Flat Point "F" |
Hastelloy C2000 Screws
Hastelloy UNS N06200 Screws
ASTM B574 C2000 Hastelloy Screw
Equivalent Grades
| | | |
| --- | --- | --- |
| STANDARD | UNS | WERKSTOFF NR. |
| Hastelloy C2000 | N06200 | 2.4675 |
Price List of
Hastelloy C2000 Screw
Price of Hastelloy Screw C2000 : FOB Price: US $1-1000 / Piece
Price of Hastelloy Alloy C2000 Screw : FOB Price: US $1-1000 / Piece
Hastelloy C2000 Screws Available Stock at
Leoscor Alloys
We have Largest inventory of Hastelloy C2000 Screw. Hastelloy Alloy Screws, C2000 Hastelloy Alloy Screw Suppliers, C2000 Hastelloy Alloy Allen Cap Screw Exporter in Turkey, ASTM F467 Hastelloy Alloy Machine Screw, UNS N06200 Hastelloy Alloy Screws Dealer in Egypt, Hastelloy C2000 Hex Set Screw Suppliers in Mumbai, India, Hastelloy Screws, Alloy C2000 Screw, UNS N06200 Screw Stockholder in Singapore, Hastelloy Alloy C2000 Metric set Screws Distributors in Malaysia, Hastelloy DIN 2.4675 Screw, C2000 Hastelloy Thread Rolling Screw in Oman, Alloy C2000 Screw Suppliers, Hastelloy Alloy C2000 Screws in Qatar, C2000 Hastelloy Alloy Thread Cutting Screws Stockist in Indonesia, Hastelloy Alloy C2000 Screw in Jordan, Hastelloy WNR 2.4675 Screw in South Africa, Hastelloy C2000 Screw Suppliers in Italy, We are india's most trusted Manufacturer, Suppliers & Exporter of Hastelloy C2000 Screw, C2000 Hastelloy Alloy Screws are Available in Different Dimensions and Specifications in INDIA.
Hastelloy Alloy C2000 Screw
Application Industry
Gas Processing Industries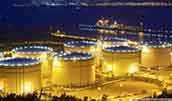 Petrochemical Industries
Power Generation Industries
Food Processing Industries
Chemical Industries
Oil & Gas Industries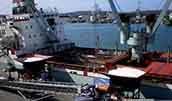 Fertilizers Industries
Sugar Industries