Incoloy 800 ASTM B408 Bar Supplier, Exporter, Manufacturer
Incoloy 800 Rectangle Bar Exporter, Inconel 800 Black Bars, Inconel® Alloy 800 Bar, Inconel NCF 800 Bars, Incoloy UNS N08800 Forged Bar, ASTM B408 Alloy 800 Bars, Inconel 800 Bar, Nickel Alloy 800 Round Bar, Incoloy 800 Round Bar Suppliers in Mumbai, India.
Leoscor Alloys is a leading exporter, manufacturer and supplier of ASTM B408 Incoloy 800 Bars in Mumbai India. INCOLOY alloys belong to the category of super austenitic stainless steels. Alloy 800 Bars have nickel-chromium-iron as the base metals, with additives such as molybdenum, copper, nitrogen and silicon. Also referred as WNR 1.4876 Bars, these alloys are known for their excellent strength at elevated temperatures and good corrosion resistance in a variety of corrosive environments. We also offer these UNS N08800 Bars at customized sizes and shapes as per our esteemed customer requirements at market leading prices.
Incoloy 800 Bright Bar, Alloy 1.4876 Bar, Inconel 800 Bars Dealer, Incoloy 800 Square Bar, Inconel 800 Flat Bar, ASME SB408 Incoloy Alloy 800 Round Bars Distributors, Inconel 800 Hex Bars, Alloy N08800 Bars, Incoloy 1.4876 Round Bars Manufacturer in India.
We specialise in 800 Incoloy Bars Exporting in Turkey, Egypt, Singapore, Malaysia, Indonesia, Jordan, South Africa, Oman, Qatar, Italy.
Incoloy 800 Bars
Specification

:
| | | |
| --- | --- | --- |
| Standards | : | ASTM / ASME |
| Designation | : | ASTM B 408/ ASME SB 408 |
| Size | : | Diameter: 3mm~800mm |
| Grades | : | Incoloy 800 (UNS N08800) Round Bars 1.4876 |
| Length | : | 100 mm To 3000 mm Long & Above |
| Form | : | Round, Square, Hex (A/F), Bush, Rectangle, Flat, Wire Mesh |
Incoloy 800 Round Bars
Incoloy UNS N08800 Bars
ASTM B408 800 Incoloy Bars
Equivalent Grades
| | | | | | | | | |
| --- | --- | --- | --- | --- | --- | --- | --- | --- |
| STANDARD | UNS | WERKSTOFF NR. | AFNOR | EN | JIS | BS | GOST | OR |
| Incoloy 800 | N08800 | 1.4876 | Z8NC32-21 | X10NiCrAlTi32-20 | NCF 800 | NA 15 | ЭИ670 | XH32T |
Incoloy UNS N08800 Round Bars

Chemical Composition
| | | | | | | | | | | |
| --- | --- | --- | --- | --- | --- | --- | --- | --- | --- | --- |
| GRADE | Ni | C | Fe | Si | Mn | S | Al | Ti | Cu | Cr |
| Incoloy 800 | 30-35 | 0.1 max | 39.5 min | 1.0 max | 1.5 max | 0.015 max | 0.15-0.60 | 0.15-0.60 | 0.75 max | 19-23 |
Incoloy WERKSTOFF NR. 1.4876 Bar

Mechanical Properties
| | | | | |
| --- | --- | --- | --- | --- |
| Density | Melting Point | Yield Strength (0.2%Offset) | Tensile Strength | Elongation |
| 7.94 g/cm3 | 1385 °C (2525 °F) | Psi - 30,000 , MPa - 205 | Psi - 75,000 , MPa -520 | 30 % |
Price List of
Incoloy 800 Bars
Price of Incoloy Bars ASTM B408 800 : FOB Price: US $4000-10000 / Ton
Price of Incoloy ASME SB408 800 Bars : FOB Price: US $4000-10000 / Ton
Incoloy 800 Bars Available Stock at
Leoscor Alloys
We have Largest inventory of Incoloy 800 Bars. Inconel 800 Bar Suppliers, ASTM B408 Incoloy Alloy 800 Bars Exporter, Alloy 800 Threaded Bars, Inconel 800 Round Bar, Incoloy 800 Round Bars Dealer, Inconel Alloy 800 Bars, Incoloy 800 Black Bars Suppliers in Mumbai, India, Inconel 800 Bars, Nickel Alloy 800 Bar, Alloy 800 Bars, Incoloy UNS N08800 Bars Stockholder, Incoloy NCF 800 Bars, Inconel 800 Square Bars Distributors, Incoloy DIN 1.4876 Bars, Incoloy 800 Hex Bars, Nickle Alloy 800 Round Bar, ASME SB408 Incoloy 800 Bars Suppliers, Alloy UNS N08800 Bar, JIS NCF 800 Bright Bars Stockist, Incoloy 800 Polished Bar, Incoloy 1.4876 Rectangle Bar, Inconel 800 Bars Suppliers, We are india's most trusted Manufacturer, Suppliers & Exporter of Inconel 800 Bars, Incoloy 800 Round Bar are Available in Different Dimensions and Specifications in INDIA
ASTM B408 800 Incoloy Bars
Application Industry
Gas Processing Industries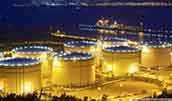 Petrochemical Industries
Power Generation Industries
Food Processing Industries
Chemical Industries
Oil & Gas Industries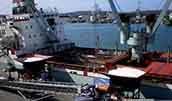 Fertilizers Industries
Sugar Industries